Iron & Metal Fence in Austin, TX
Viking Fence is
proud to offer ornamental iron fence to the markets we serve
. We have partnered with a high quality manufacturer to bring to market steel fencing built to our exacting specifications.
Our
2
-rail product is pool code compliant.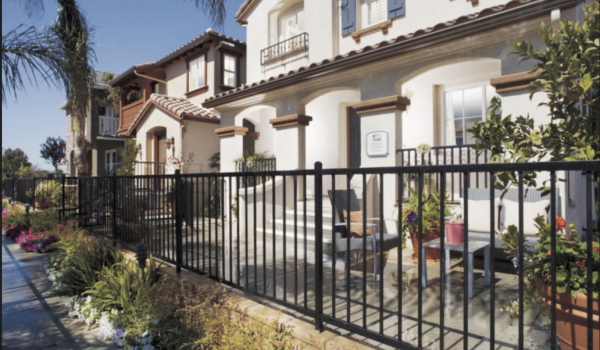 Electro coating
In short, electro coating (also called e-coating) is the process by which a metallic workpiece is submerged in a paint/water bath and electricity is used to deposit paint onto it. The electrode position process is the most automatic, controllable, and efficient method for applying a corrosion inhibiting primer to a metallic workpiece.
For corrosion to begin, there must be an exposed surface that is not protected. Typical paint processes, no matter how carefully applied, cannot cover many vulnerable exterior surfaces such as the underside of a channel rail or the open area near the end of a tubular picket. Major corrosion problems start from the inside. All of the ornamental iron fencing that Viking Fence installs is coated by the same E-Coat process proven in the automotive industry to ensure application coverage of all exposed surfaces. The galvanized steel framework is subjected to a multi-stage pre-treatment/wash (with zinc phosphate), followed by a duplex cathodic E-Coat system consisting of an epoxy primer, which significantly increases corrosion protection, and an acrylic topcoat, which provides protection necessary to withstand adverse weathering effects.
Wrought Iron Installation
Viking Fence has documented installation standards and a dedicated Quality Control Division. Viking Fence continually trains their fence installation crews on our fence installation standards. Our goal is to give you the highest quality installation in the industry. Additionally, Viking Fence has a dedicated Quality Control Division to ensure that our installers are adhering to these standards. Most fence companies don't make this investment. We feel it is crucial to our reputation and our continued success.
Wrought Iron Warranty
Viking Fence ornamental iron products have the highest warranties in the industry.  Viking has been a Texas tradition in fencing for over 30 years. We will be here to support your fence if a problem ever arises. We have built a portfolio of ornamental iron fences that Viking installs to assist you when you're ready to tackle your fence project. Call us today for a free estimate at (512) 837-6411 or Get A Quote.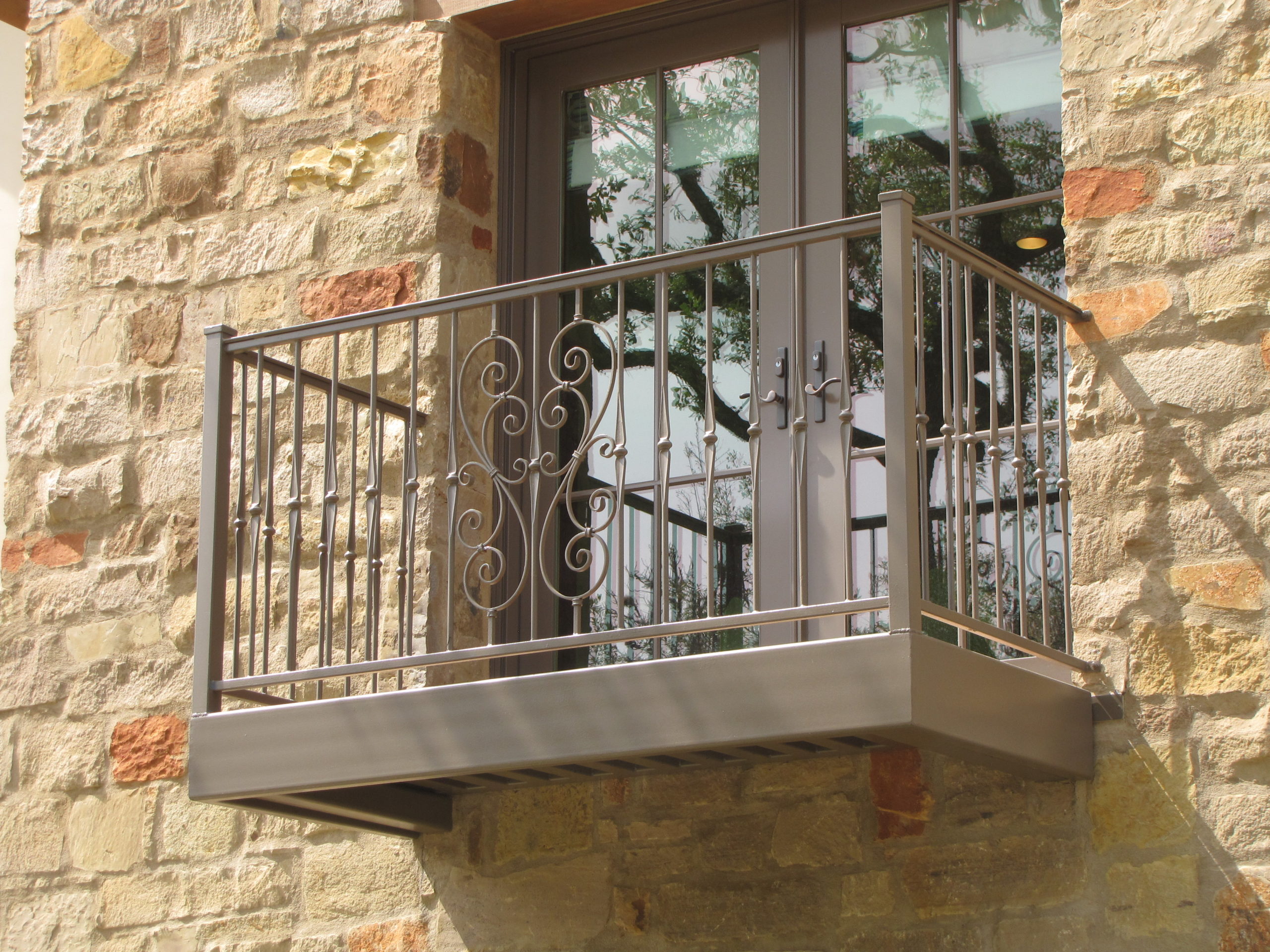 Our Custom Iron and Gate Division offers services such as designing, building and installing fences, gates and handrails for your Austin home. Contact us to learn more about how we can help you with a custom iron project.
Viking Fence is committed to providing our customers with the best value in Iron Fence products. We have worked with our manufacturing partners to specify the best products for the markets we serve.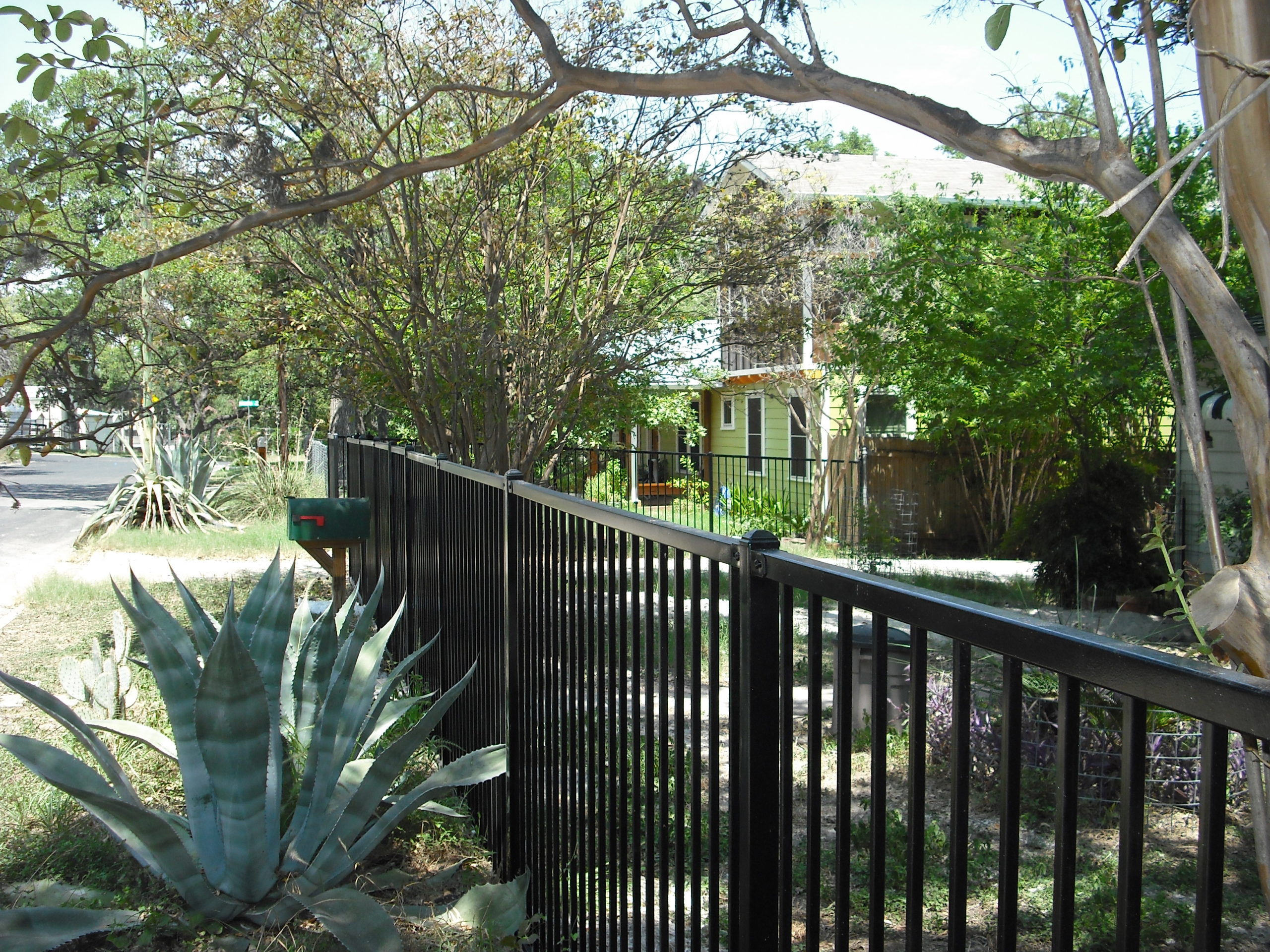 Features
Pre-Galvanized Steel Inside and Out

Welded and rackable (40 degrees) panels available.

Architectural Grade Polyester Powder coat on top of E-Coating Rackable panel can adjust to grade changes to match terrain

20 Year Manufacturer's Warranty
Specifications
Rail Specs: 1"

16 ga rail 

Picket Specs: 5/8"x 5/8" – 18 Gauge Steel

Panels come in 34", 40" 48", 60" and 72" heights. 94' Wide