4 Foot Cedar Fence Pickets in Austin, TX
Are you looking to add picket fencing to your yard or to section off a part of your property? Our exclusive 4-foot fence pickets might be the best size for your project. Picket fencing is perfect for enhancing your property's value and overall look. Although we offer a variety of sizes of fence pickets, we exclusively carry thick 4-foot picket fence boards that you can't find just anywhere. Made with high-quality Western Red Cedar wood, our ¾" thick 4-foot picket fence boards are the best in quality and the most durable of its size.
Save Time and Money with the Right Cut
We offer a unique cut of 4-foot picket fencing that you can't find at the big box hardware stores. Our unique 4-foot fencing boards can save you time and money. No need to waste time cutting longer boards to fit your project's requirements and no need to waste money on unusable excess lumber. With our 4-foot cedar fence pickets, you can get the right cut for your project without sacrificing time and money.
At Viking Fence, we separate ourselves from the competition by manufacturing our own high-quality and durable Western Red Cedar fencing. Compared to other, cheaper materials, Western Red Cedar holds its quality because of its natural resistance to pests and decay. Like our 6 & 8-foot cuts, our 4-foot picket fencing is at least 50% thicker than that of the competition. Thicker Western Red Cedar fence boards increase the integrity of the fence, which increase its longevity compared to thinner, cheaper wood fencing materials found elsewhere.
Why Choose Western Red Cedar?
Viking Fence's 4 Foot Pickets are available in all three grades of Western Red Cedar. 
Attractive and distinctive red color.
Decay resistance
Resistance to termites and wood borers
Withstands drastic changes in weather
100% chemical free
Environmentally sustainable, renewable resource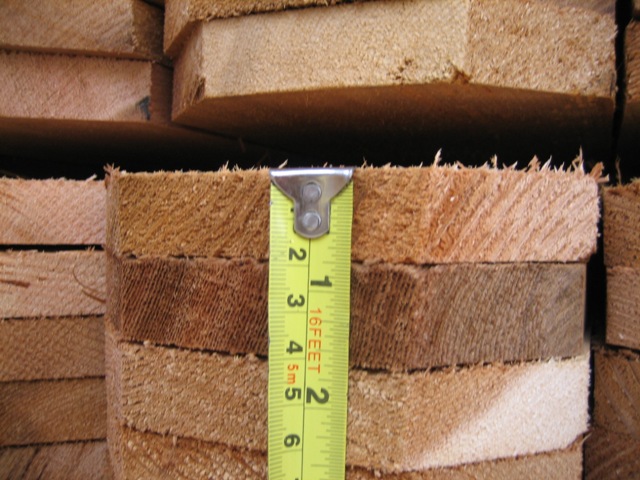 Popular Uses for 4 Foot Cedar Pickets
Fencing your garden: Match your current picket fencing or transform your garden with a classic picket fence style.
Fence your chicken coop: Fencing your chicken coop doesn't have to be an eyesore. Choose stylish picket fencing over chicken wire.
Fence your AC unit or trash cans: Section off unsightly and bulky AC units, trash cans and more.
Decorate a backyard playhouse: Give your children a fun experience by decorating their backyard playhouse with 4-foot picket fencing.
Upcycle your garden bench: Create beautiful garden furniture using picket fence boards.