Chain Link Fence in Austin, TX
The experts at Viking Fence have been selling, installing and specifying Chain Link fence products since 1972 to individuals, companies, and organizations to meet a wide variety of needs. Whatever your particular chain link fence requirements may be, our trained and experienced technicians can assist you with your chain link fence project.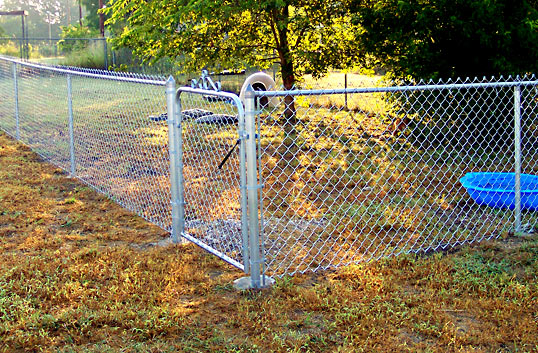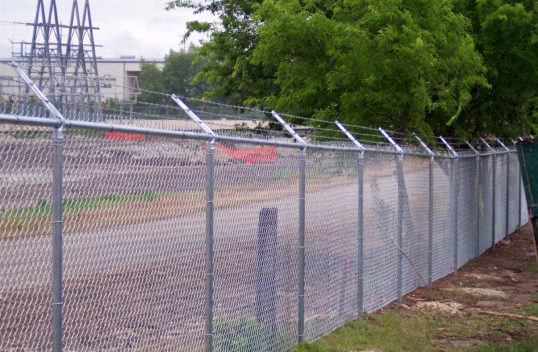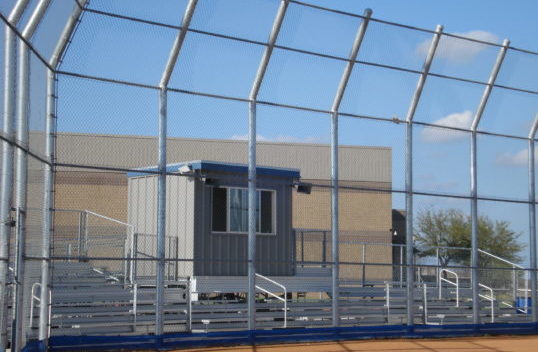 Protect Your Property With the Help of the #1 Choice for Chain Link Fence in Austin Texas!
Securing the perimeter of your home or business premises can often feel like an overwhelming task. This becomes a source of stress for so many individuals.
Whether you're looking to safeguard your family, protect valuable assets, or create a safe environment for events or activities, the importance of a reliable, durable fence cannot be overstated. 
This is where chain link fencing comes into play – offering strength, flexibility, and affordability. This type of fence is an excellent choice for industrial uses in particular where aesthetics are less of a concern.
But, who can you count on with so many fencing options available? There's only one name to trust for chain link fence in Austin: Viking Fence. Discover why we've earned a track record of excellence since 1972 by reaching out today.
Why You Can Count on Viking Fence for All Things Texas Fencing
The experts at Viking Fence are industry pioneers. We've specialized in Austin chain link fences for more than half a century. 
We've gained invaluable experience and earned the trust of thousands of Texas residents over that timeframe. From individual homes to large corporations and organizations we're proud of our reputation. But what exactly separates our service from the rest?
Diverse Applications

: Our comprehensive understanding of diverse needs allows us to serve both residential and commercial properties. We recognize that a tennis court has different requirements than a commercial warehouse or a backyard, and we cater to these specific needs. From 12 gauge residential fencing to 6 gauge heavy-industrial fencing, we've got you covered.

Various Chain Link Diamond Sizes

: We stock an extensive range of chain link diamond sizes tailored for different purposes. While the standard residential diamond size is 2 3/8", we also cater to commercial/industrial applications with 2" and 2 ¼" diamond sizes. Specialized needs, like tennis courts, are catered to with a 1 ¾" diamond to ensure tennis balls don't get stuck.

Specialized Chain Link Selvage Design

: We employ a knuckle/knuckle design for residential fences. These are commonly used for baseball fields to avoid injuries. Meanwhile, our commercial and industrial applications benefit from knuckle/twist and twist/twist designs, ensuring durability and security.

Commitment to Excellence

: At Viking Fence, quality isn't just about the product. It's about the overall experience. From the moment you get in touch with us to the final installation and beyond, you're in capable, caring hands. 
You can also add barbed wire or privacy slats, gates, and other hardware to complete your fence. We handle everything from start to finish to ensure a smooth, seamless process. So, why not reach out today and discover firsthand why we're the #1 choice for chain link fence in Austin?
Discover Firsthand Why Texas Residents Choose Us For Chain Link Fence in Austin! 
Our legacy in the fencing industry speaks for itself. But beyond our experience, it's our commitment to ensuring the satisfaction and security of our clients that truly sets us apart. 
Whether you're looking for residential chain link fence in Austin or commercial chain link fence in Austin, you can rest assured we're equipped to protect your property and help you find piece of mind.
We can also discuss other types of fencing we have to offer – from wrought iron fences to masonry fences, vinyl fencing, access control systems, and more. As we've said before, you can trust us for all things fencing in Austin.
So, what are you waiting for? You're investing in peace of mind when you partner with Viking Fence. There's never been a better time to secure and beautify your property. Take the first step toward a safer, more secure tomorrow. 
Contact Viking Fence today and let us guide you through the process, ensuring you get the best chain link fence for your unique needs.