Viking Fence is glad to bring you Big Tex, our Select Tight Knot Western Red Cedar Boards. Select Tight Knot means knots are limited in size. These boards are ¾" thick, which means they're almost 50% thicker than big box stores! That's less bowing and more dimensional stability. Big Tex boards are decay resistant, great to stain, and available in rough sawn on all sides (S1S2E also an option at times).
Viking Fence offers three Grades (all boards are available in 4" and 6" nominal widths only) :
Select Tight Knot (ideal for custom horizontal fences)
Residential 2/Btr Grade (most common fence grade)
Rustic Grade (Great Value)
Why is Western Red Cedar the best option for your new Fence Project?
When it comes to constructing a fence that combines functionality, aesthetic appeal, and long-lasting durability, the choice of material plays a crucial role. Western Red Cedar and Treated Pine are two popular options that often vie for attention. However, in this article, we will explore the numerous advantages of using Western Red Cedar over Treated Pine for building fences. From its natural beauty and superior durability to its eco-friendliness and versatility, Western Red Cedar stands out as a top choice for discerning homeowners and businesses alike.
Western Red Cedar is the superior choice for quality fencing, surpassing Treated Pine in several essential aspects. From its stunning natural beauty and exceptional durability to its environmental sustainability and resistance to decay and insects, Western Red Cedar proves itself as the optimal material for discerning homeowners and businesses alike. By selecting Western Red Cedar, you not only enhance the aesthetic appeal of your property but also invest in a fence that will stand the test of time, providing lasting beauty and value for years to come.
Benefits of Western Red Cedar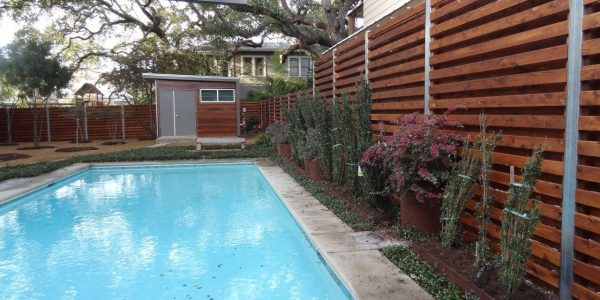 Timeless Natural Beauty
Western Red Cedar boasts an exquisite, natural appearance that adds a touch of timeless elegance to any property. With its warm reddish-brown hues and attractive grain patterns, it creates a visually appealing and inviting ambiance. Unlike Treated Pine, which tends to have a more uniform and less distinctive appearance, Western Red Cedar elevates the aesthetic appeal of your fence, effortlessly enhancing the overall curb appeal of your property.
Exceptional Durability
One of the most significant advantages of Western Red Cedar is its exceptional durability. This wood species possesses natural oils and resins that act as preservatives, providing resistance against rot, decay, and insect infestation. As a result, Western Red Cedar fences can withstand the test of time, remaining structurally sound and beautiful for many years to come. In comparison, Treated Pine requires chemical treatments to achieve similar levels of durability, and even then, it may not match the longevity and overall performance of Western Red Cedar.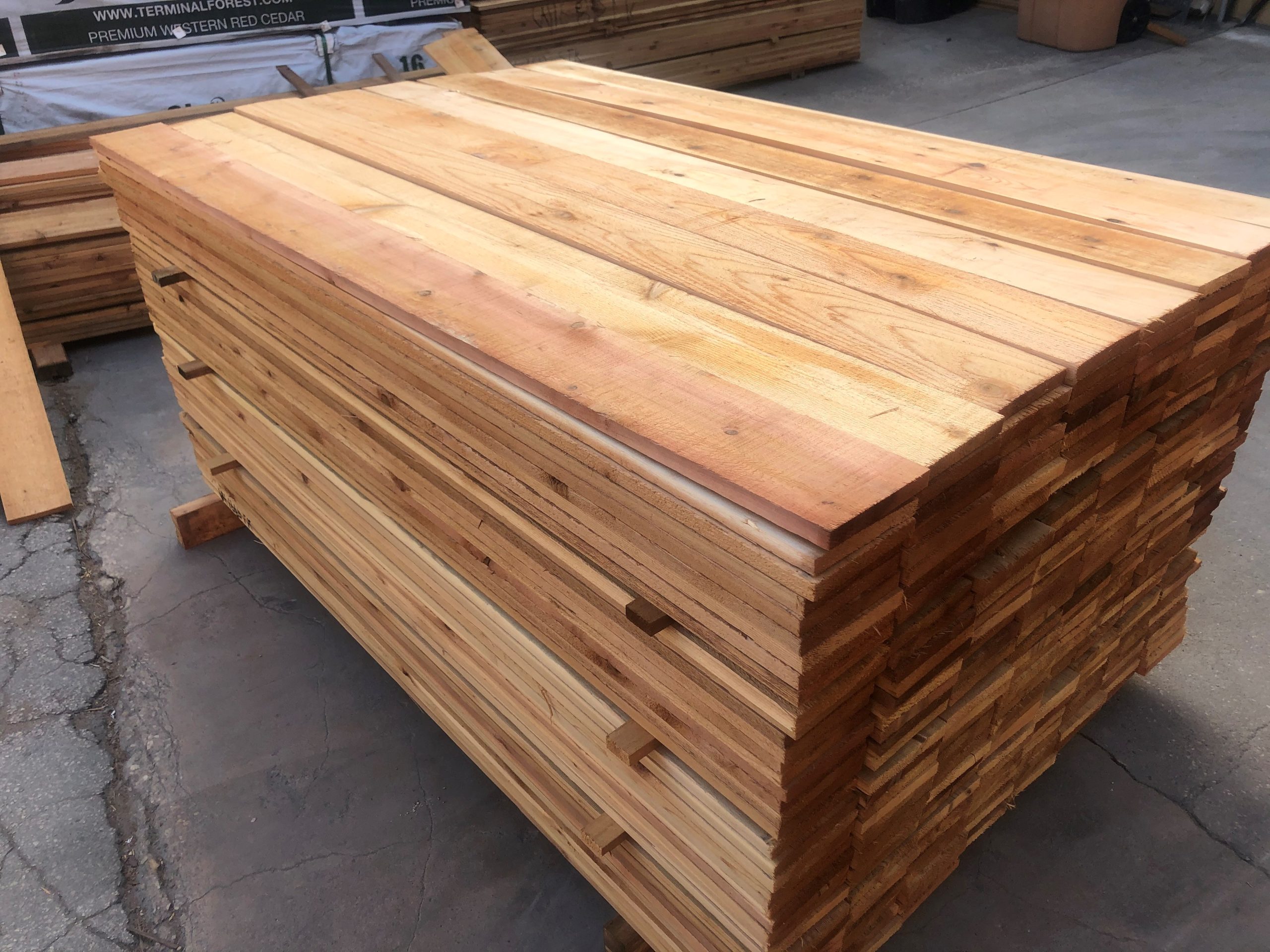 Environmental Sustainability
For environmentally conscious homeowners, Western Red Cedar offers a compelling advantage over Treated Pine. Cedar is a renewable resource that is harvested responsibly from sustainably managed forests. Choosing Western Red Cedar for your fence contributes to the conservation of forests and reduces the demand for non-renewable materials. In contrast, Treated Pine often involves the use of chemical treatments, including arsenic-based compounds, which can pose environmental risks during production, use, and disposal.
Natural Resistance to Decay and Insects
Western Red Cedar possesses natural resistance to decay and insect damage, thanks to its inherent properties. The wood's natural oils act as a deterrent to rot-causing fungi and pests, reducing the need for chemical treatments. By opting for Western Red Cedar, you can enjoy the peace of mind that comes with a fence that maintains its integrity and beauty without relying on potentially harmful chemicals found in Treated Pine.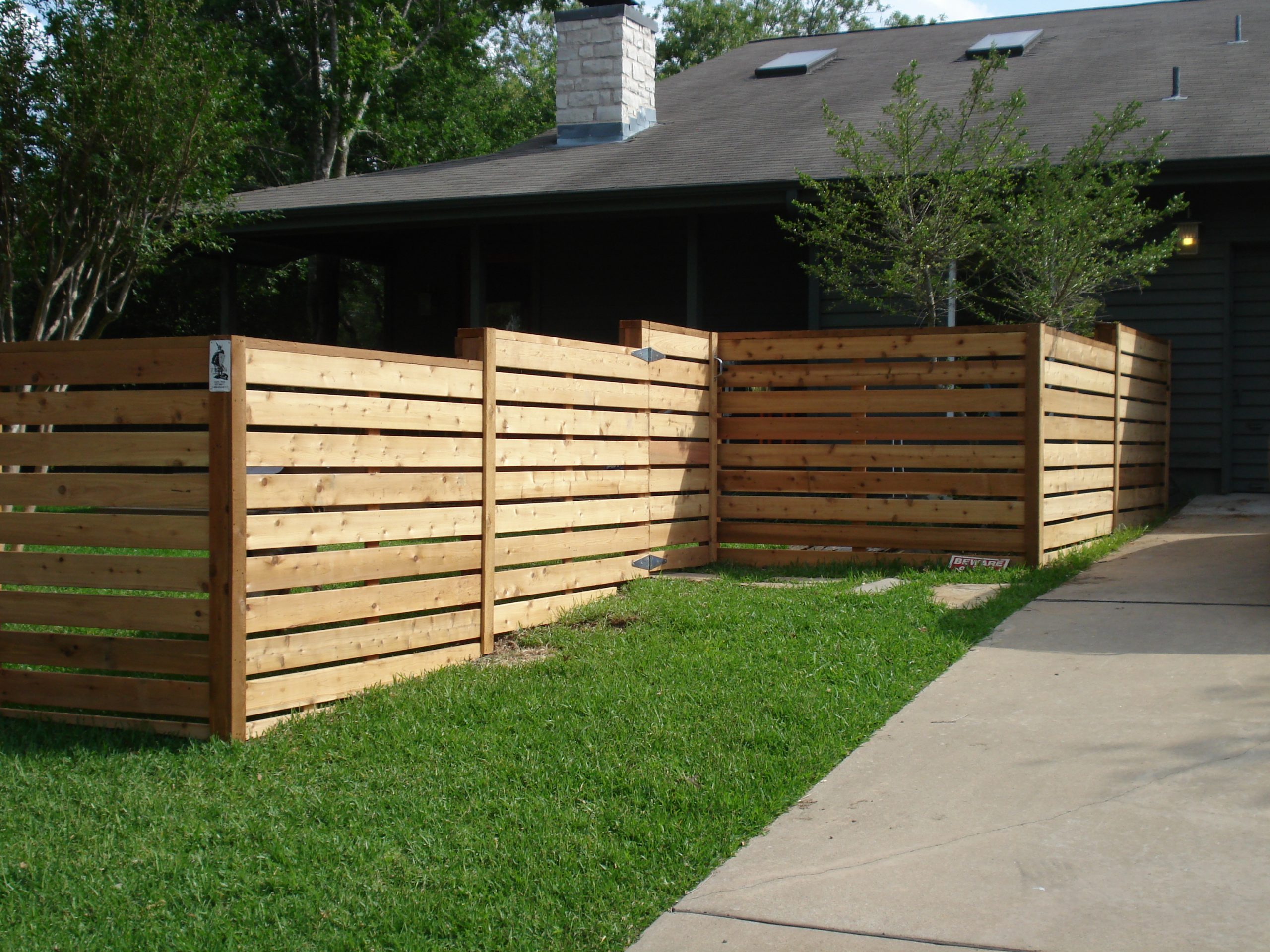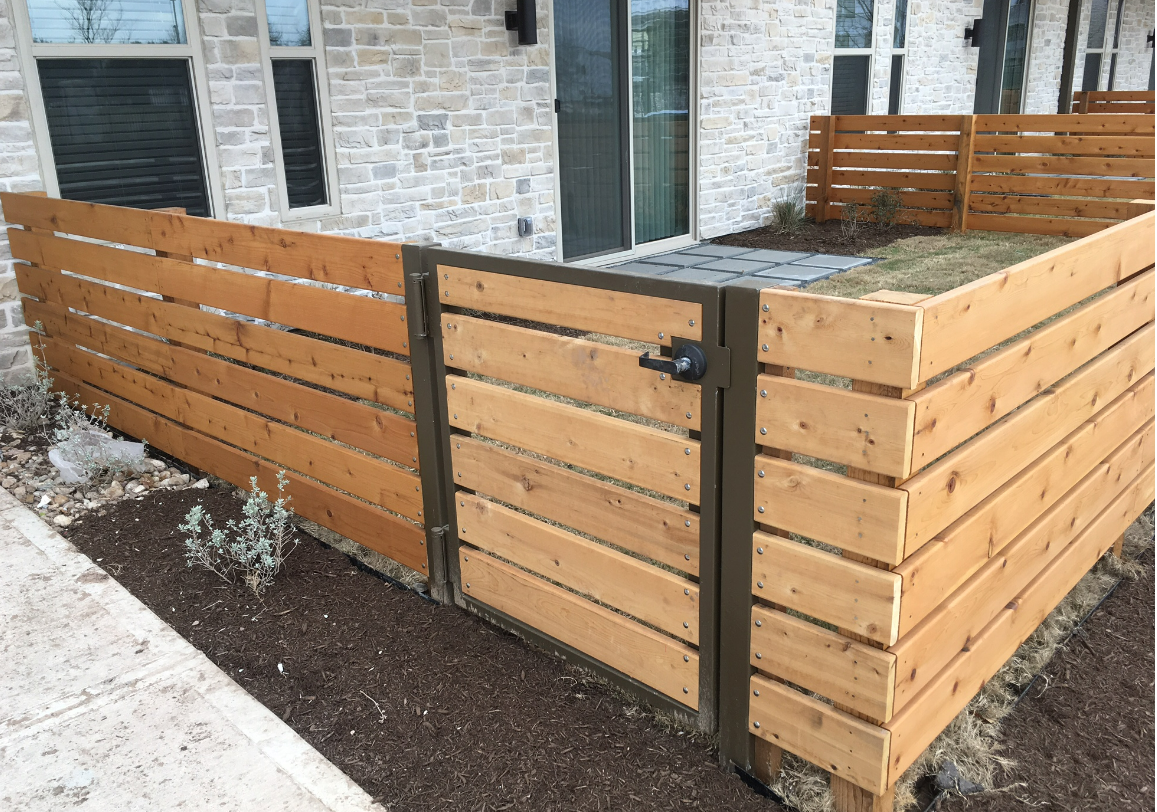 Versatility and Workability
Western Red Cedar is highly versatile and easily adaptable to various fence designs, styles, and heights. Its lightweight nature and straight grain make it easy to work with, enabling customization and creative freedom during the construction process. Whether you envision a traditional picket fence or a modern slatted design, Western Red Cedar offers flexibility to bring your unique vision to life.
Download Area (Further Reading/Architect Information)