Wood & Cedar Fencing For Austin, TX
The Highest Quality Wood, Guaranteed
Viking is the only fence company in Austin, Texas with its own remanufacturing facility where we can resaw and custom cut your fence project to your specifications. We are the only company with specific fence picket grades produced to our specifications. We have a picket for each price/point and use.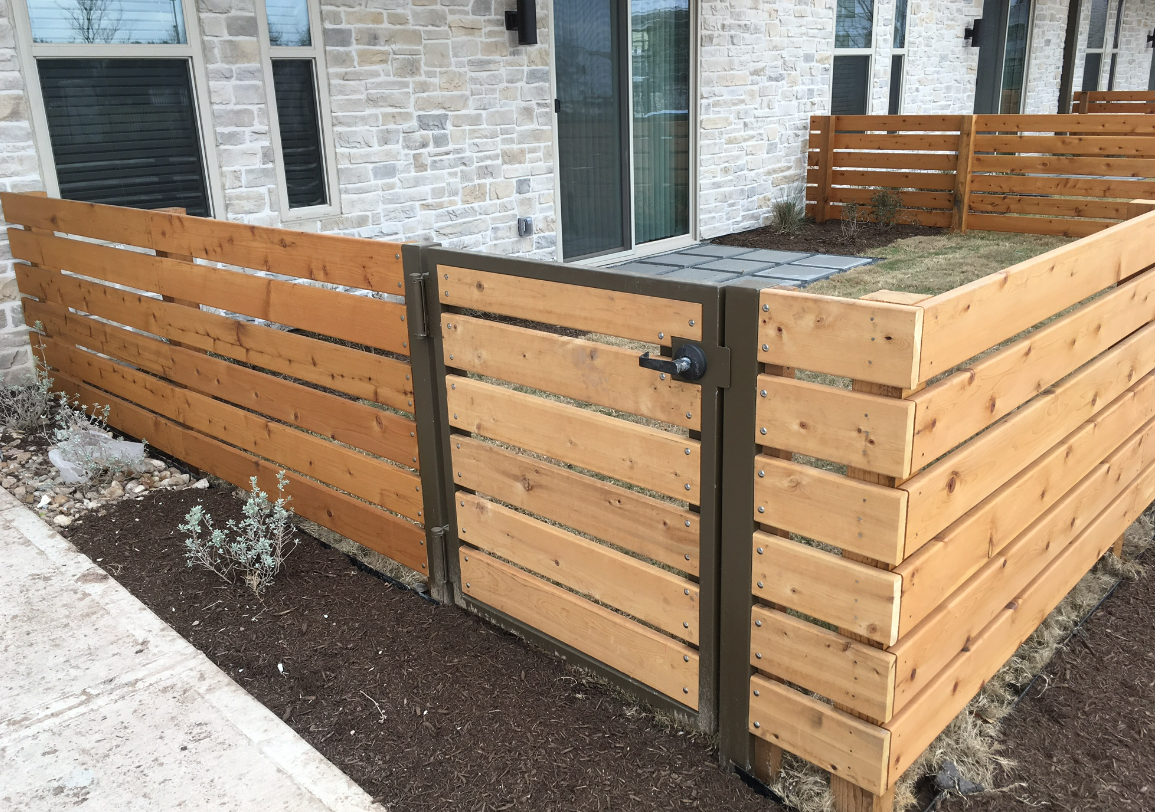 Red Cedar
Red Cedar requires no chemical treatment or kiln drying, so it has a much lower carbon footprint and environmental impact than inferior materials like pine, spruce and fir. You can build your fence of this top-quality material and feel good about its effect on nature and your neighbors.
Stability
Like all woods, Red Cedar is hygroscopic and will absorb or discharge moisture to attain equilibrium with the surrounding atmosphere. However, it has a very low shrinkage factor and is superior to all other coniferous woods in its resistance to warping, twisting and checking.
Decay and Termite Resistance
One of Red Cedar's most valuable characteristics is its well-known high resistance to decay. It is one of the most durable coniferous species and can be counted on to give long and trouble free service under most conditions. Cedar's decay resistance comes from the presence of naturally occurring fungicidal compounds in the wood called thujaplicins. Another extractive present in the wood, thujic acid, helps make the wood resistant to insect attack. Red Cedar is "non-preferred" i.e., the termites will not eat red cedar if they have access to other wood species with less resistance.
Attractive Finish & Workability
Red Cedar's attractive red color has long been one it's most popular aesthetic features. As it ages, the red tone will turn to an attractive light gray color. Alternatively, Red Cedar can be stained if achieving a consistent color is the desired effect. The wood takes a variety of coatings, paint and stain, exceptionally well, when dried and properly primed. The wood is among the easiest to work with because of its straight grain and uniform texture.
Cedar Variations
Occasionally, Viking will offer inland cedar, a sub-species of Red Cedar, which grows primarily in Vancouver, Washington state and Idaho, as well as incense cedar, which is grown primarily in California, Oregon and Washington state. The primary difference in these boards vs. Red Cedar is the color of the board. There is less iron in the soil where these trees are grown. As a result, the color of the board is less "red" in nature. Ask our estimators for current availability.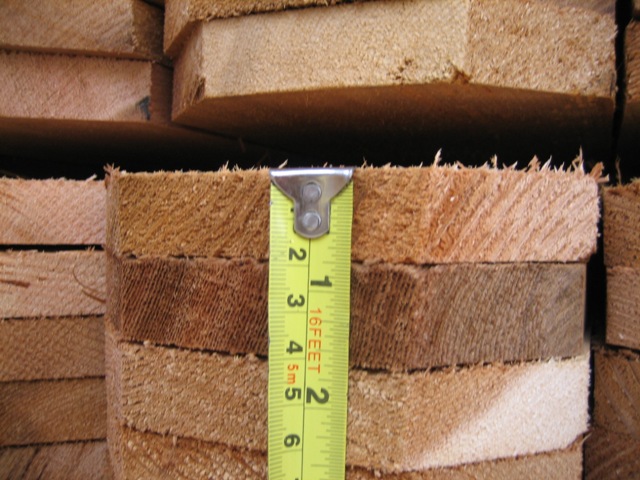 Specializing in Red Cedar Wood Fences
We offer our customer the best and most comprehensive Red Cedar Grades on the market. Our wood grades give you the option to tailor your fence to your budget as well as functional and aesthetic requirements.
This is not big box lumber.  All of our fence pickets are 50% thicker than what you find at the big box stores….
Viking Grading Standards
Viking Fence Co. grading standards meet or exceed West Coast Lumber Grading Rules.
¾" boards are approx. 50% thicker than the industry standard.
Boards are predominantly green (i.e. containing moisture) Red Cedar. In layman terms, the characteristics of our lumber pickets are as follows: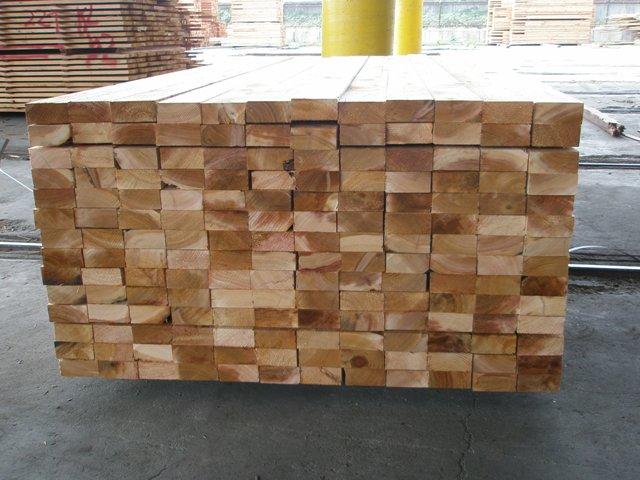 VIKING FENCE SELECT BOARD
¾" thick board or thicker (when available)
Select tight knot means knot size is limited and sound
Both sides are graded to same standard – same beauty on both sides
Available in S1S2E (smooth 1 side, smooth 2 edges) – one rough side
6" nominal widths only
Best picket on the market – Bar none!
VIKING FENCE RESIDENTIAL GRADE
This #2/btr grade meets most all common fencing standards
¾" or 5/8" Thick board. S1S2E or
rough 4-sided
The milled side is the graded side
The reverse side may have characteristics approximately one grade lower than the face
Available in 4" and 6" nominal widths
Can be installed on two horizontal rails
VIKING FENCE IMPORT ISLAND CEDAR
New species that is gaining popularity
Mostly available in 6' heights
Grade is Tight Knot grade
Kiln – Dried for added stability
Great looking if stained
We recommend installing on 3 rails
VIKING FENCE #3 GRADE/RUSTIC BOARD
Lumber of this grade is suitable for low grade fencing and permits all characteristics which do not interfere with use of the piece
Knot holes will be present
The key characteristic is functionality
Fence and Picket Styles
Viking offers the following board varieties (straight, dog-ear, French-gothic, gothic) in 4, 6 and 8 foot lengths (ask your estimator for a quote on custom lengths), in various grades. Viking furnishes and installs all types of cedar wood fences (privacy, semi privacy, shadow-box, horizontal, custom), from the most basic of privacy wood fences to finely crafted custom wood fences. Please browse our idea gallery of recent cedar wood fence projects.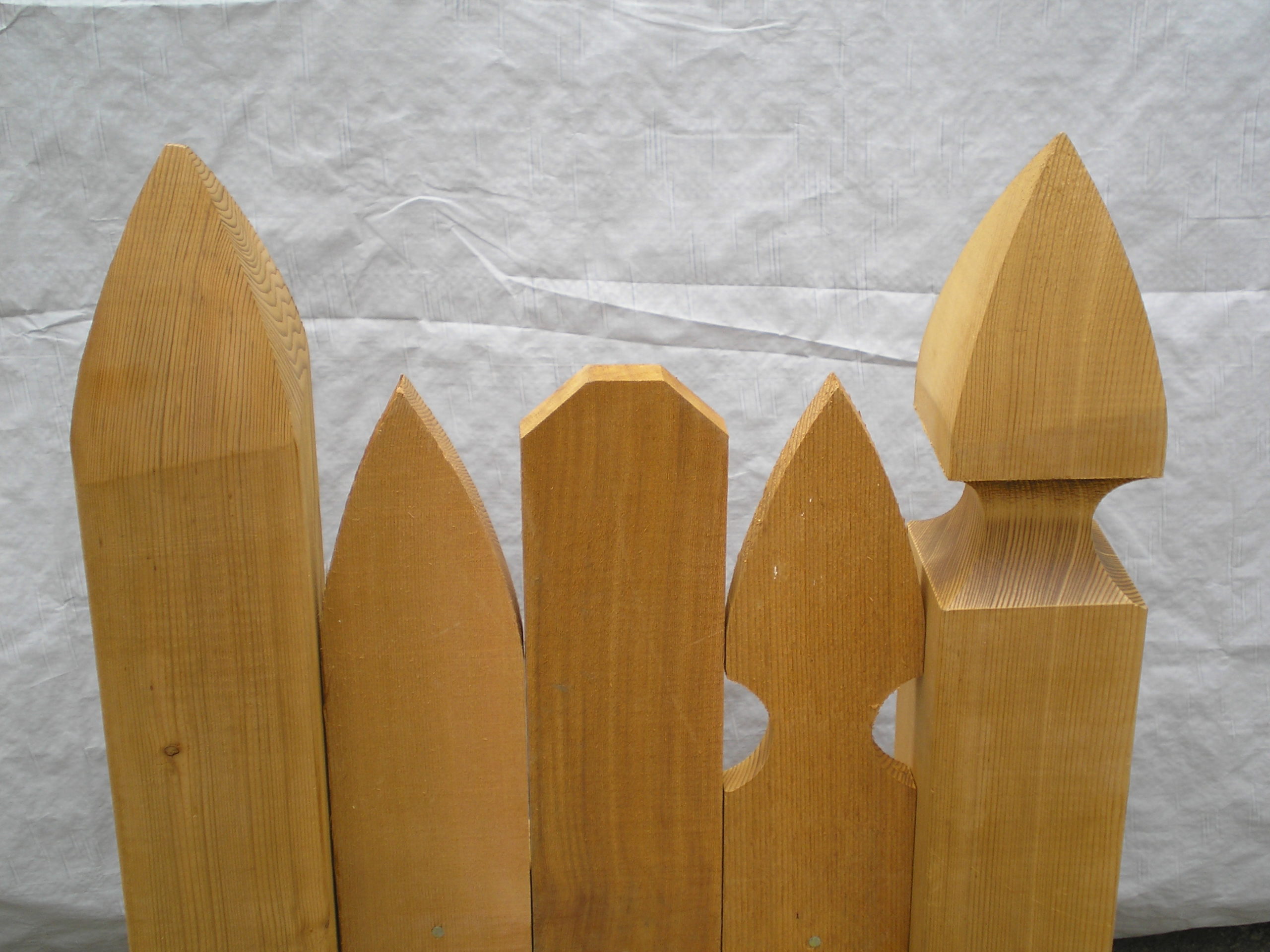 Better Quality
The majority of the industry has transitioned to a 5/8″ thick fence picket… 1/2" thick in some cases. Not Viking. Our supply of raw material is as secure as ever and we'll continue to mill a true ¾" and sometimes a 7/8" thick fence picket for our customers. We're also, the only fence company in Texas to also offer a 5/4″ fence board (on a custom order basis)
Naturally Decay Resistant
Red Cedar requires no chemical treatment or kiln drying, so it has a much lower carbon footprint and environmental impact than inferior materials like pine, spruce and fir.
Renewable
Red Cedar's growth is limited to British Columbia (B.C.). Only 1% of B.C.'s cedar growing stock is harvested each year, according to the Ministry of Forests, and soon after logging, public lands must be reforested with species suited to the site. The Red Cedar Lumber Association estimates that three trees are planted for each that is harvested.
Comparisons to Other Species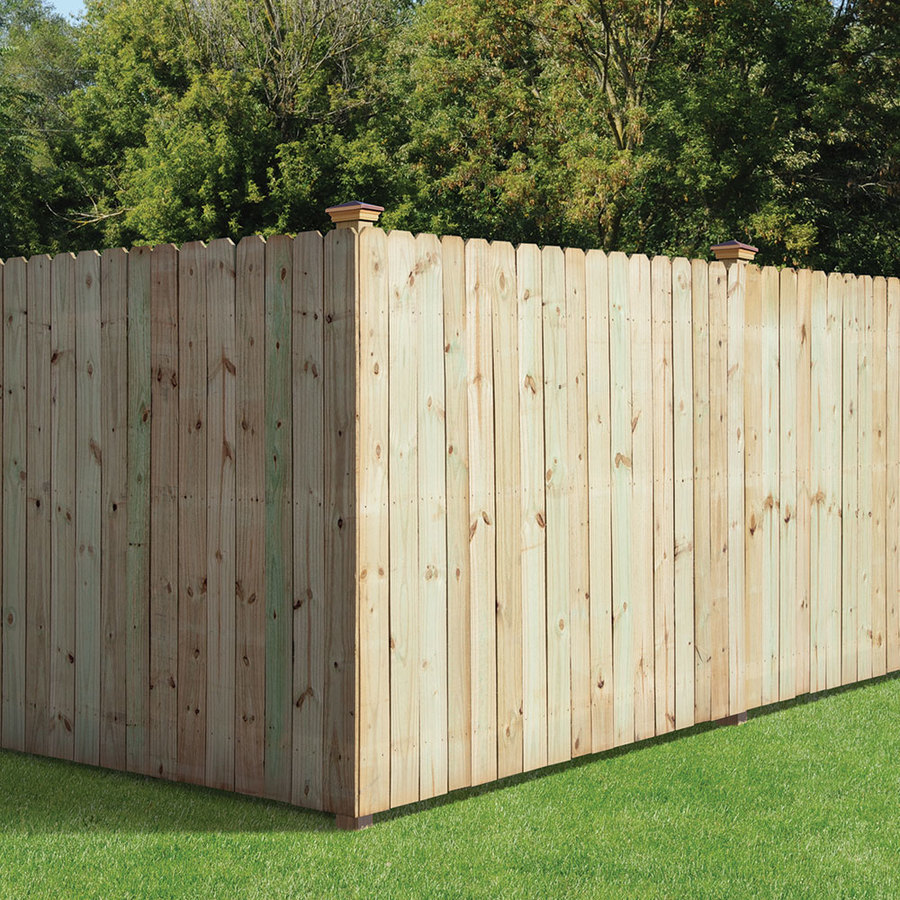 Pine
Prone to warping. Pine does not have any of red cedar's natural decay resistance.  "Treated Pine" is treated with chemicals to perform like natural Red Cedar.  Once treated pine can be yellow or green in color and not as attractive as Red Cedar.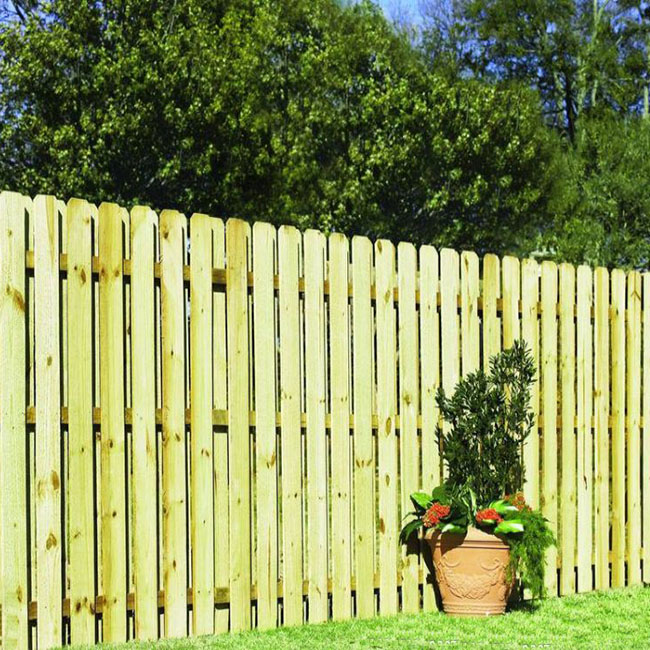 Chinese Cedar/Fir
Not a cedar, probably a fir, recently introduced to the U.S. Has failed to deliver long-term quality in New Zealand and Australia over the last 20 years.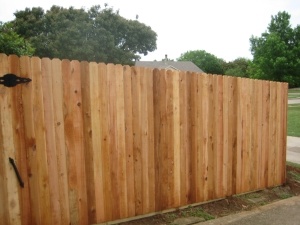 Spruce/Doug Fir
Lacks dimensional stability. Prone to decay. Inexpensive for a reason. Does not meet Viking Fence's quality standards.
Download Area (Further Reading/Architect Information)