5 Foot Cedar Fence Pickets in Austin, TX
Promotions From Viking Fence
Building a 4' or 5' Custom Fence, a White Picket Fence or lining your clothes closet with Cedar? Save more than 70-80% vs. big box stores by calling Viking Fence!
Why? Because we buy random length lumber from our mills in Canada and 4' and 5' are an incredible value because they're considered downfall. And, we're the only cedar supplier in Austin or DFW that stocks a 4' or 5' board in two grades. Here is what we currently offering at our stores in Austin, Garland and Mustang Ridge:
Note: Prices subject to prior sales/inventory.

Savings vs Big Box Stores
Do not buy an 8 foot board from the Big Box Stores and cut it in half for your custom project. You will be throwing money down the drain.
As of June 9th 2022, the big box stores are selling 8' long Select Tight Knot (STK) for ridiculously high prices (see below)

Definition of Grades
Viking Select Tight Knot (STK) – Premium
Viking's STK Western Red Cedar Board is our top-of-the-line offering. ¾" thick board or thicker. Select Tight Knot means knot size is limited in size and sound. Both sides are graded to the same standard – so same beauty on both sides. Available in S1S2E (Smooth 1 Side, Smooth 2 Edges) or rough-sawn. 6" Nominal widths available in 4' and 5' lengths. Best picket on the market – bar none! Great for horizontal fences and cedar closets.
Residential Grade – Quality
This Residential grade of Western Red Cedar meets common fencing grade characteristics. The board is an S1S2E or rough-sawn product and ¾" thick. A small percentage of the boards will have/develop knot holes. This grade will also include black-ring knots. The milled side is the graded side. The reverse side may have characteristics approximately one grade lower than the face. Available in in 6" widths and 4' and 5' lengths. Great for common residential fences, garden beds, cedar closets….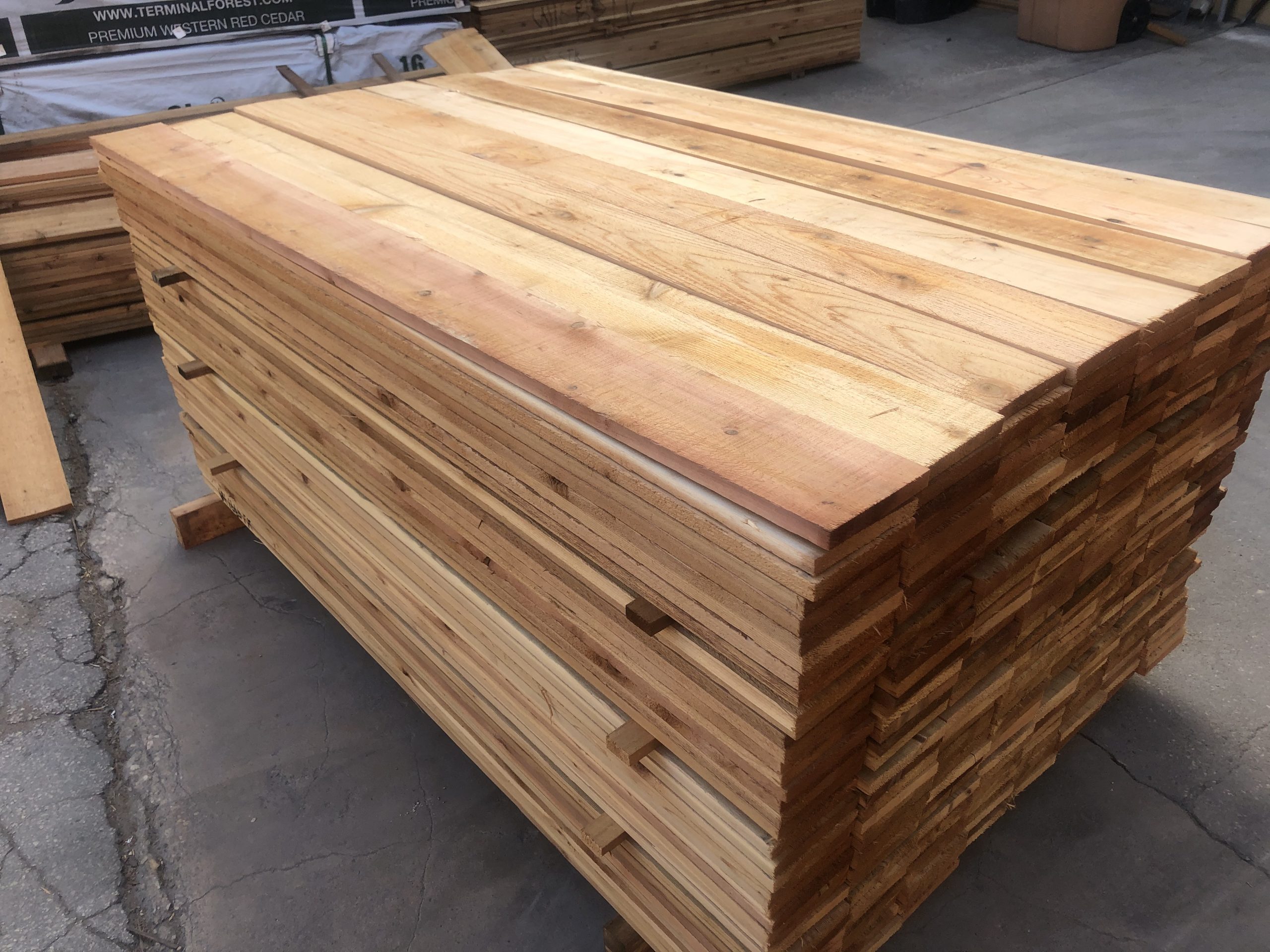 Viking Select Tight Knot (STK) – Premium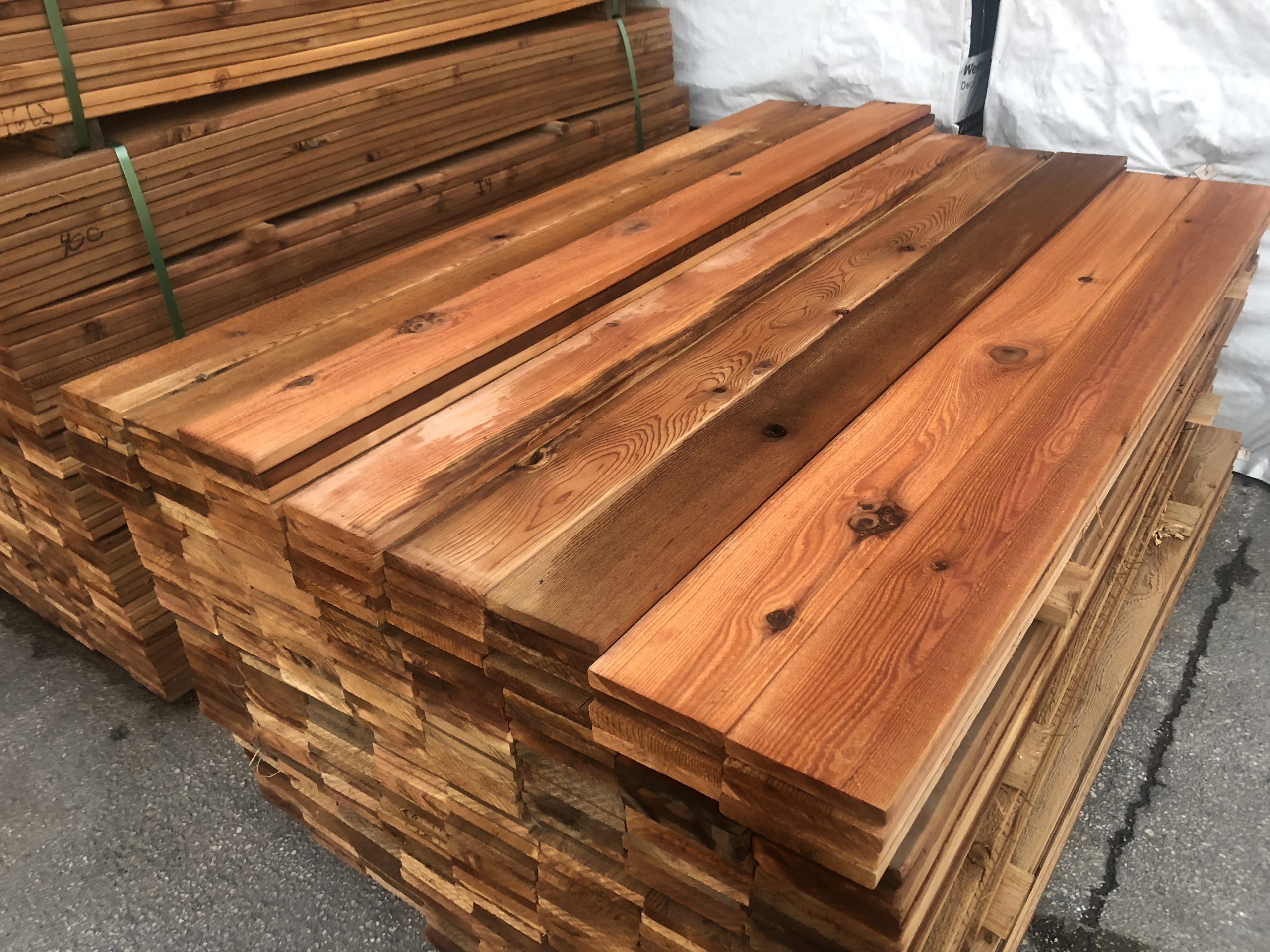 Residential Grade – Quality
Ask about pre-staining options. We can stain your boards in house so you won't have the hassle on your project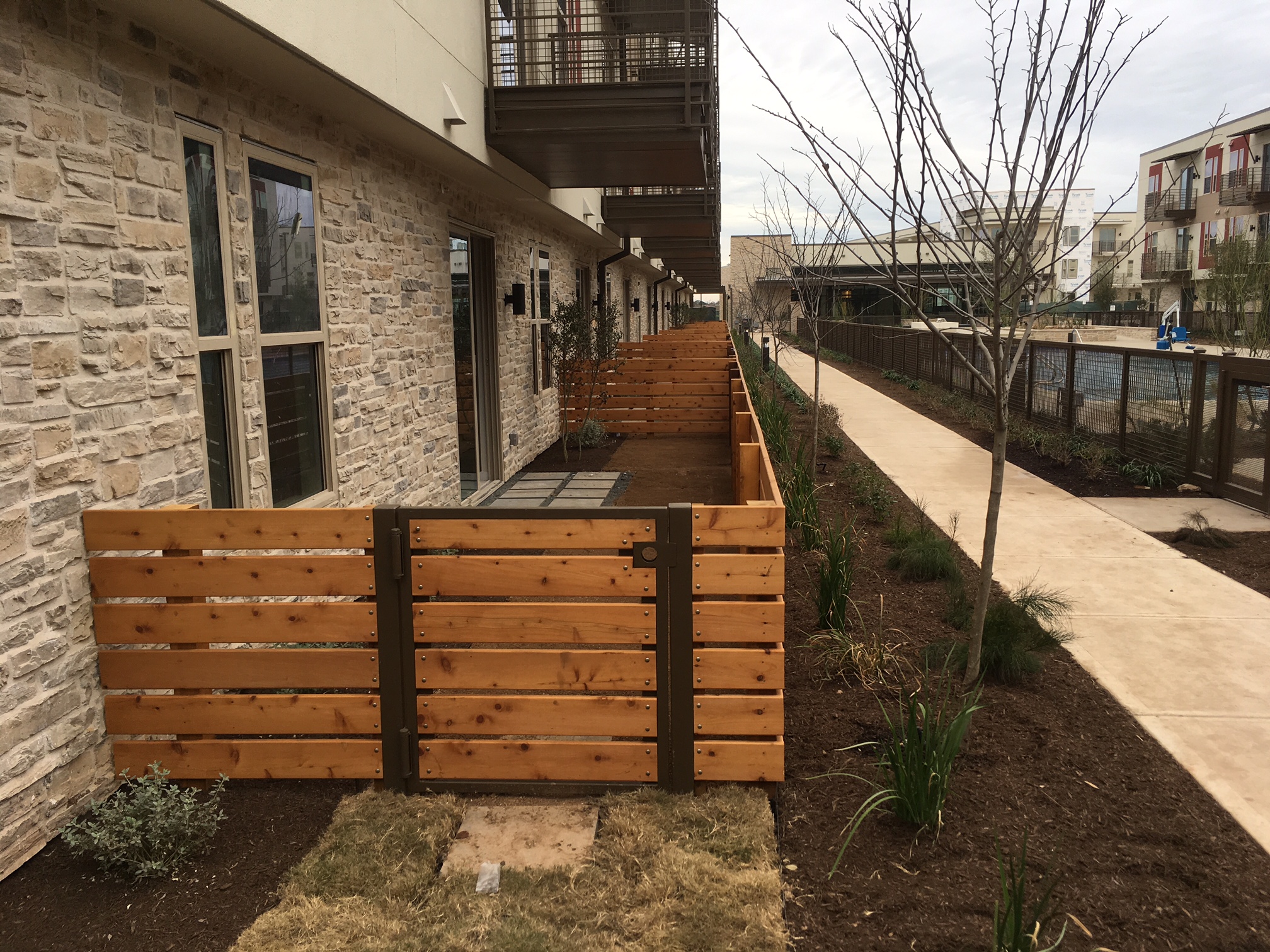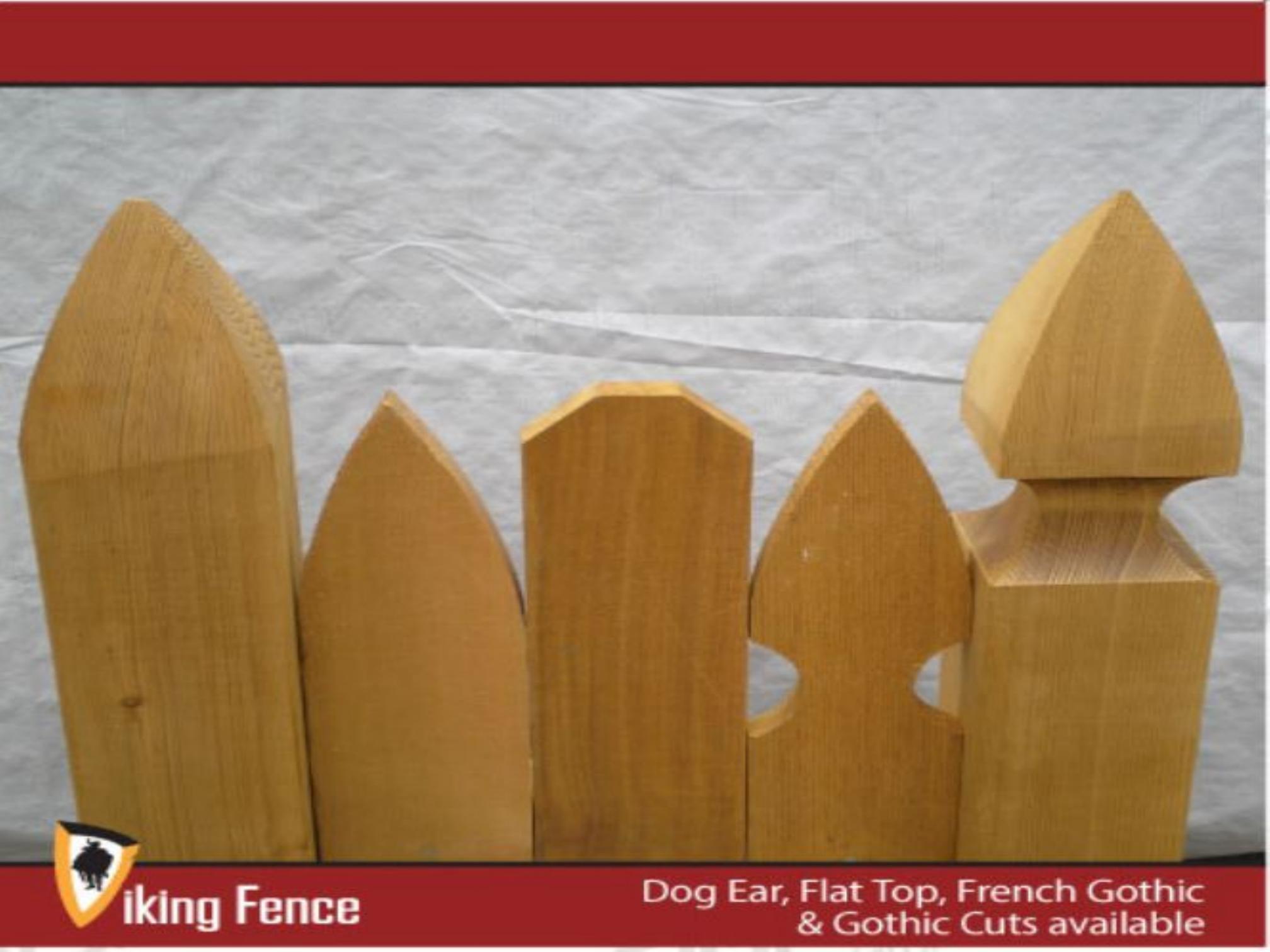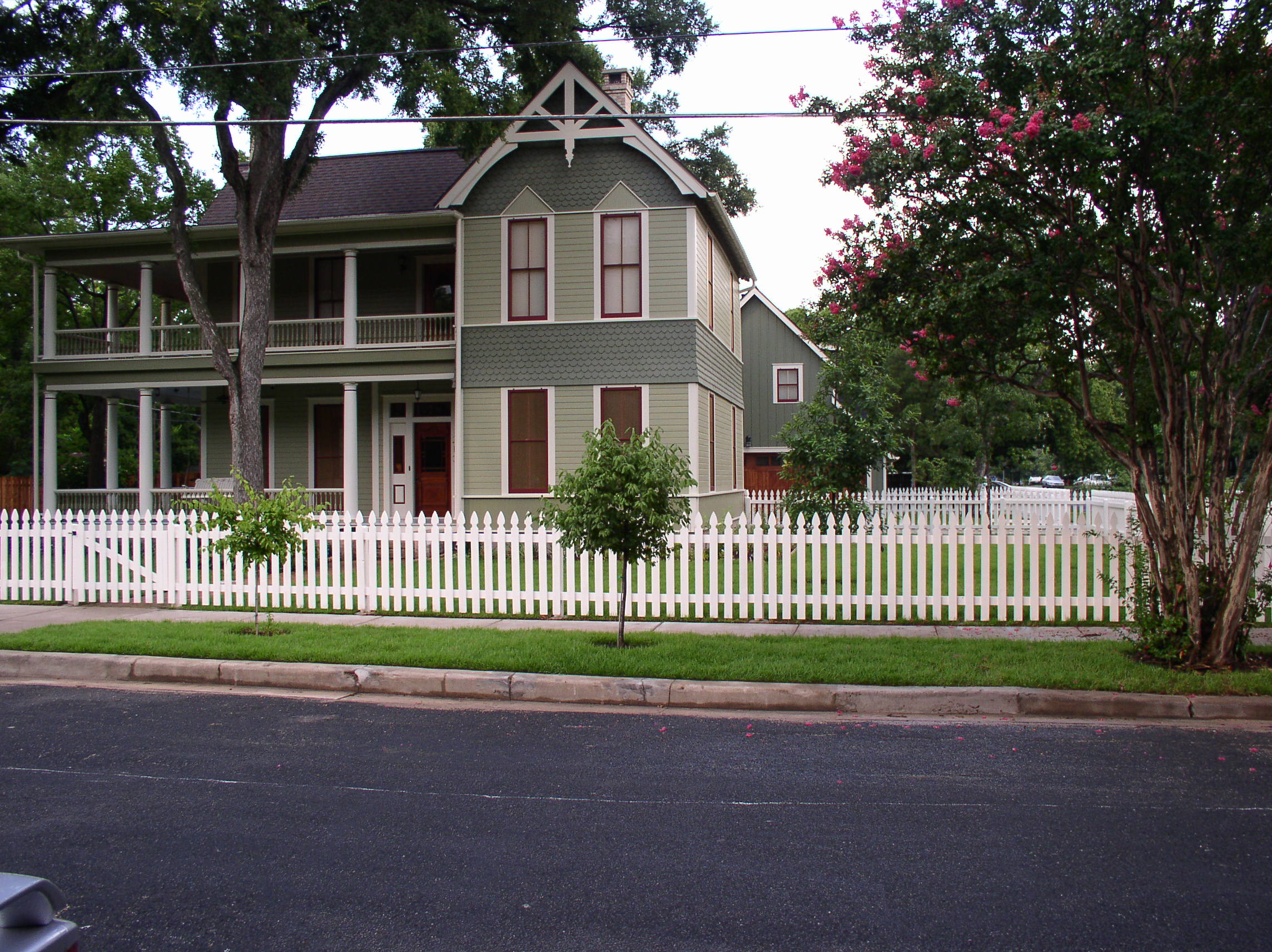 Spring Promotions From Viking Fence
In addition to the promos listed below, we are also offering a 1" x 4" x 6' Western Red Cedar – S1S2E (Smooth 1 Side – Smooth 2 Edges – rough one side) that is 7/8ths inches thick. This fence picket is 75% thicker than any fence picket you can find at any big box store or any other fence supply house in Austin, for that matter.

Promo Retail Price (flat-top or dog ear)….Contractors – please inquire for contractor pricing
$1.72 (1″ x 4″ x 6′ #3)
$2.11 (1″ x 4″ x 6′ 3+)
$2.81 (1″ x 4″ x 8′ 3+)
Retail Price $3.58 (1″ x 6″ x 6′ #3)
Contractor Price  $3.40 (1″ x 6″ x 6′ #3)
Note:  Supplies/Inventory are always subject to prior sales.
Why is a Thicker Fence Picket Better?
It means your fence won't warp or cup and will stand the test of time. This fence board is available in Dog Ear or Flat Top and is also available in a 1" x 4" x 8' tall dimension as well. Call us at 512-837-6411.