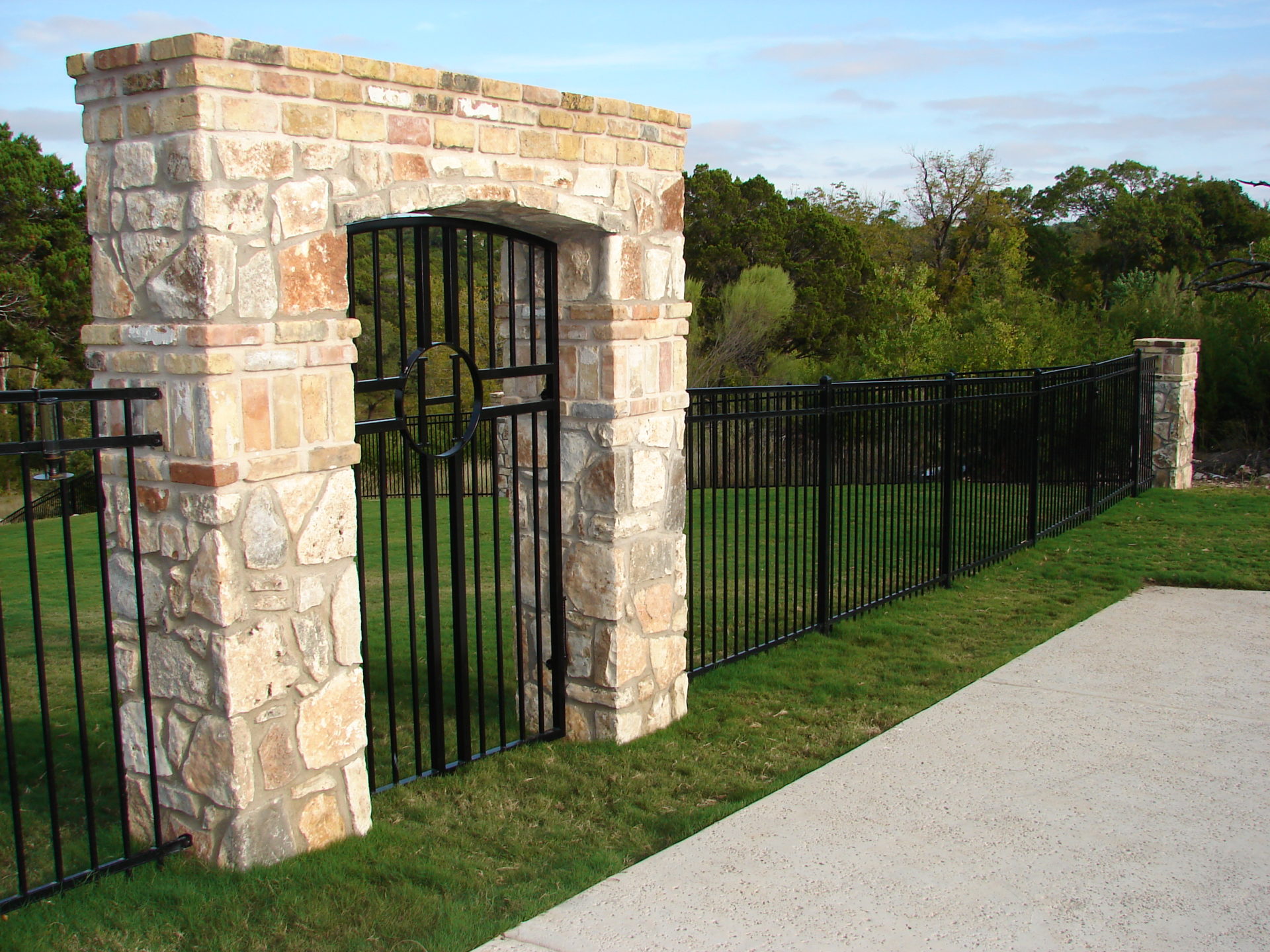 Masonry Fencing
Masonry fences allow for exciting combinations of materials to come together to create unique fencing solutions. Some of the most common materials used in masonry fences include:
Composite materials
Iron
Brick
Concrete
Masonry fences have numerous advantages over wooden, composite, or metal fences. They will look good for years with very little maintenance, whereas non-masonry fences may require more frequent repairs and replacements. Additionally, in places with inclement weather, a masonry fence may be able to withstand weather damage better than other types of fences.
Vinyl Fencing
A vinyl fence is a beautiful, durable, easy-care alternative to a wood fence. Vinyl never needs sanding, staining or painting. It won't peel, chip, crack or splinter like wood, and it won't rot or support mold growth. Plus, vinyl fence is safe for families and pets. It's lead free and contains no harmful chemicals.
At Viking Fence, we are proud to offer Bufftech brand vinyl and composite fencing products to our customers. Bufftech products are extremely durable, will not weather over time, and come with a 25-year warranty.